Hotel Facilities

Information on facilities in Yamagataya.
Moments of a wonderful journey,
Please relax and enjoy
lobby
Information on facilities in Yamagataya.
In the lobby, you can sit on a relaxingly relaxing sofa set and enjoy the artworks decorating the walls.
Wi-Fi is available.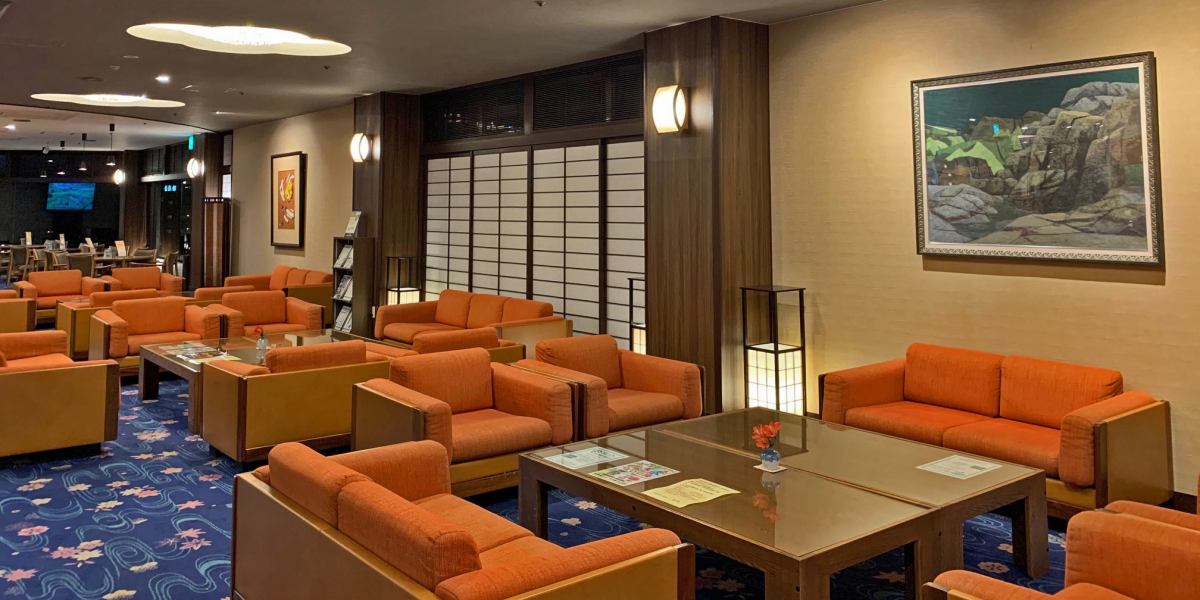 Various fun, memory spinning in a fulfilling space ...
Cafe Lounge "Flow"

The interior is Hida's furniture craftsman's original design.
The view from the large glass window is exceptional.
Have a wonderful time.



Opening Hours

7 am - 9:30 pm

Menu

<Cafe Menu>
Coffee, Black tea, Matcha Milk, cocoa, Cafe au lait,
juice, beer, shaved ice(Limited to Summer), etc.

We also accept drinks take-away.
Please feel free to purchase it before getting on a bus or car.

Banquet Hall

Various large and small are prepared according to the application

We will prepare a banquet hall according to the number of people.Please enjoy your family celebrations, banquets with company associates and friends, old-fashioned alumni associations and so on.
It is possible to do up to 100 people for the table banquet at Ozashiki.

In addition, we can prepare a slightly higher seat chair (high seat chair), high feet table and so on.
Please do not hesitate to tell us.(There are a limited number)

Banquet room name/scale

Korin, 364 square meters(2 split possible)With stage
Kirishima, 76 square meters
Horaku, 72 square meters, With stage
hydrangea, 54 square meters
Kiraku, 49 square meters
Meigetsu, 43 square meters

In addition, there are several private rooms for individuals and small groups.

Convention Hall "Zuiun"

Space directing gorgeous parties

It can be used for various conferences, parties and exhibitions.We propose various plan according to purpose and number of people.The wall in the direction of Hida River, of course, is glazed.Various rich landscapes per season will make your conversation momentous.

Venue area: 22 m x 16.5 m, 341 m²(2 split possible)
Capacity:Reception party 300 people, Dinner 200 people, Conference 250 people(School formula)

Supplies(Partially charged)

·Sound, lighting (basic one)
·Microphone(code, wireless)
·projector, screen(100 inch)
·Whiteboard
·The platform, Moderator
·A pitcher's jug
·Honorable tray

Restaurant "fukujiyuan"

Restaurant fukujiyuan with a table at the venue with tatami flooring.We will create a restful space with soft lighting of warm color system.
The table will be laid out according to the number of people.
fukujiyuan, we offer a variety of sake brewed in Hida Region that is irresistible for drinking.
We would be pleased if you could fully enjoy such as drinking comparison of sake.
fukujiyuan front of fukujiyuan, we have a rest space like a gallery.
We are making smoking inside the club, so please have a cigarette in this break space.

※There are other restaurants and there are places to eat.Please note.

Rouge

※The club is currently closed to prevent the spread of new coronavirus infection.Please note.

Directing a wonderful journey of the trip

It can be used for the second party after meals.Whiskey, beer, local sake, women's popular cocktails, and more.Karaoke has prepared a communication karaoke with the latest song.Spend a relaxing night in the rouge reborn with a modern image.
We can also accept chartered use at wedding venues and various parties. (Consultation required)

| | |
| --- | --- |
| Opening Hours | 8 pm to midnight, ※Irregular holiday |
| Accommodation | About 50 people |

shop

Make a memorable gift of Gero, special products.

We serve gift of Gero and Hida Region such as sake, pickles, confectionary, Japanese accessories, character goods etc.There are also sweets and juice, you can use it even in a convenience store sense!
Yamagataya But and specialty Hoba Miso that our served, such as the only sweets Yamagataya, please purchase.

The reception of the courier service is also done at the shop.

| | |
| --- | --- |
| Opening Hours | 7 am - 9:30 pm |

Table Tennis Room

Speaking of hot springs, after all table tennis!

Ryokan, hot springs, yukata when I was, after all I am a table tennis.Do you enjoy table tennis with your family and friends before entering the hot spring? Because there are two table tennis tables, you can also play table tennis tournaments in large numbers.If you sweat with table tennis, the hot springs after that will be more pleasant.(Sugawa Pavilion 3rd floor)

| | |
| --- | --- |
| Available time | Check in ~ Please apply to the front desk at 11 pm. |
| Charge | One hour 500 yen tax not included |

relaxation, sum (Nagomi)

Taikansou relaxation space next to the large communal bath on the 2nd floor of Taikansou.
"Nagomi" offers men and women body care and head / foot care.
Small face adjustment (female only) is also very popular!
Please try.



Opening Hours

20: 00 - 25: 00, ※Irregular holiday

One example of MENU

relaxation(A man)

Body care 30(Half an hour), From 3,300 yen
Body care 40(40 minutes), From 4,400 yen
Body care 60(60 minutes), From 6,600 yen
Head / foot care(Half an hour), From 3,300 yen

From female small face adjustment (15 minutes) 3,300 yen, etc.

"source", Hot water

"Hot water" poured from the natural hot Gero Onsen of the Gero Onsen the side of the entrance was completed.
I am cutting out natural stone and making it.
Hot water is said to be good for coldness and stiff shoulder.
You can feel the slippery feel of the Gero Onsen easily by putting in hands.
If you take a few minutes, your hands will be dull and smooth.
Please use freely.

※Because we are facing the road, please take care of your car.

Multipurpose diaper with diaper exchange(Wheel chair correspondence)toilet

Sugawa Pavilion the place where we enter the lobby of the 4th floor of the Sugawa Pavilion, we have a multi-purpose toilet that you can use even in wheelchair.The inside of the toilet has become spacious and spacious, so we have a diaper replacement table, so you can safely replace the baby's diapers safely.

| | |
| --- | --- |
| Location | Sugawa Pavilion 4th floor lobby(There in the middle passage of the Daikanso) |

Shokusaidokoro Hanafusa(Dining)

Shokusaidokoro Hanafusa is a calm Japanese-style restaurant.
You can enjoy seasonal Kaiseki cuisine prepared by the chef in a spacious venue.
You can also enjoy local sake and various drinks using Hida's famous water.
Please relax and relax.

| | |
| --- | --- |
| Supper serving time | From 18:00 to 22:00 |
| | ※Business hours are different when using for lunch. |
Other facilities

Yukata rental corner(Toll):Sugawa Pavilion 4th Floor Lobby
Beverage vending machine:Sugawa Pavilion 4th Floor, 6th floor, 8th Floor, Bathroom undressing room
Night meal (cup noodle) vending machine:Daikanso 3rd floor access passage

Various arrangements·Loan

Shiatsu massage(4,000 yen) /Go·Shogi(1,000 yen) /Mahjong(3,500 yen)/Communication karaoke(12,000 yen)/Copy(Toll)/Fax(Toll)/Golf(Arrangement)/Ground golf(Arrangement)/tennis(Arrangement)/Pet hotel (Introduction)
※Charges are not included

Cancellation provisions

3 days ago ~ 2 days ago:30% of room charge
1 day ago:50% of the room charge
On the day of arrival:100% of the accommodation fee
Cancellation without any contact:100% of the accommodation fee
A cancellation fee will be charged separately when it is over 15 people.
※If there is a cancellation rule setting for each accommodation plan, that will be given priority.